Existing customers benefit from our service desk.
Here you can access the Service Desk: https://servicedesk.cloudtec.ch
You can use the Service Desk to request support, change requests and new enhancements online. With the integrated approval process, you or your superiors can approve requests directly online.
Another great advantage of the Service Desk is that you always have an overview of the status of all issues / requests throughout the company.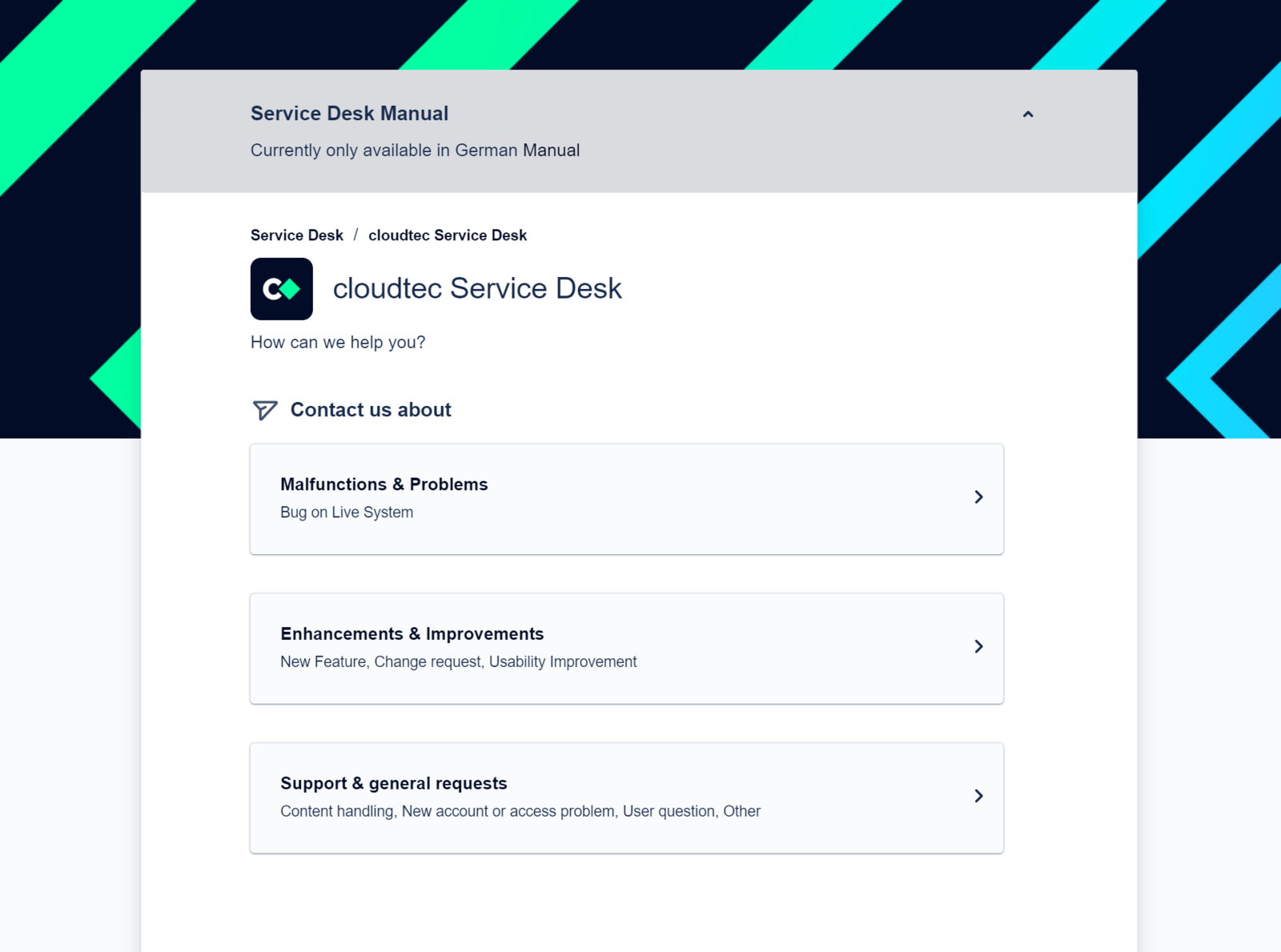 Request access to the cloudtec Service Desk
Do you not yet have access to our Service Desk? Then you need an account: Open Service Desk account at cloudtec .