LUNA Intranet
Comprehensive intranet solution and website combined
Customer

lunaintranet.ch

Services

Code, Concept, Project Management, Design

References

Luna Intranet

Year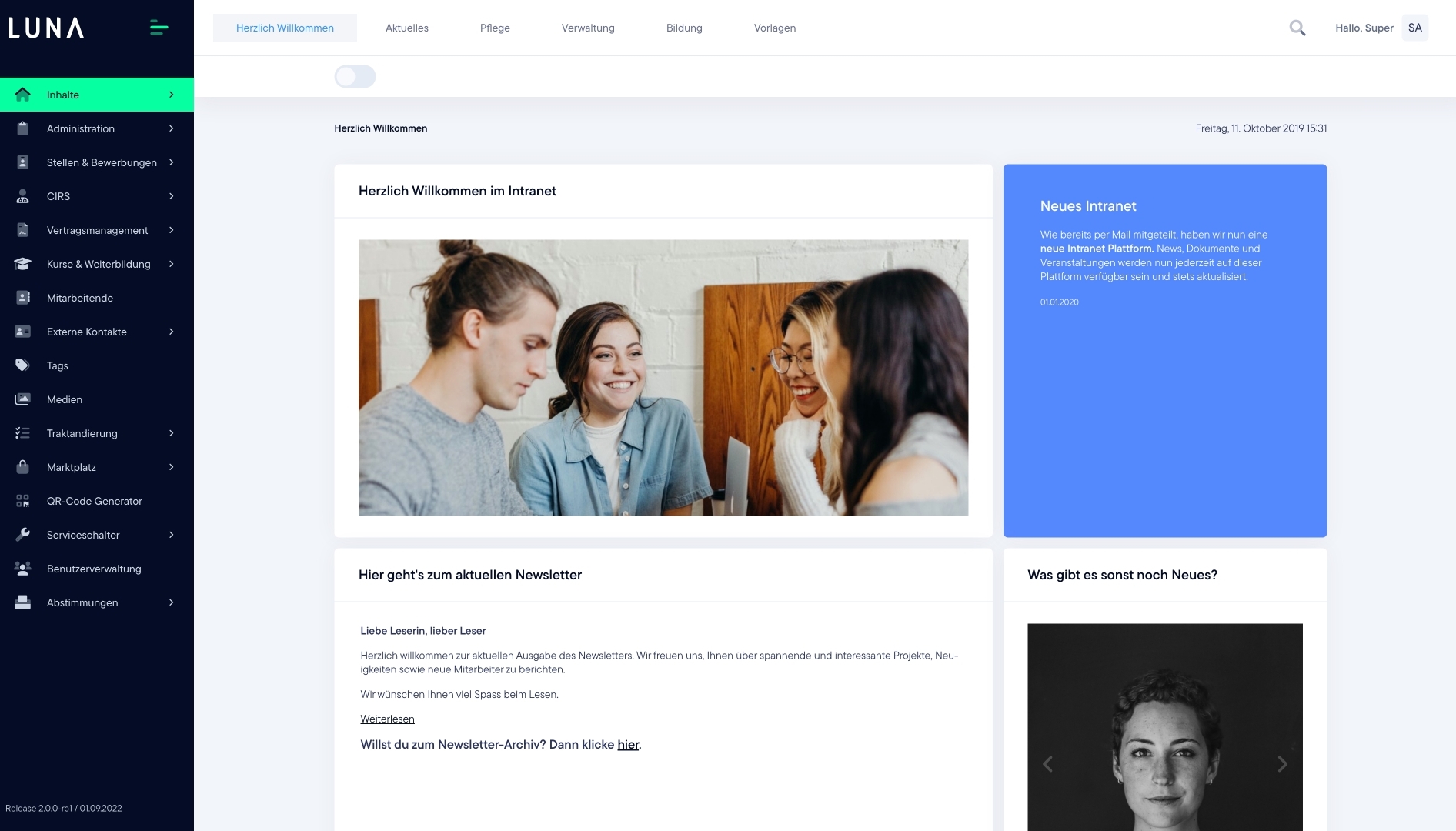 Project description
Modular
The standard module, which contains the most important intranet functions, serves as the basis. Furthermore, we have developed modules to facilitate the daily routine: Push notifications, contract management, short-term assignments, CIRS reporting system, lending system, external contacts, single sign-on, course management and a marketplace. Our overall solution enables the management of documents as well as personnel in one place, saving time and money.
User-friendly
Based on the CMS Sulu, customers can adapt content independently and at any time, as well as network with each other. With our success package, customers are trained extensively on the CMS.
Secure
The data is stored in Switzerland. Our scalable and redundant data center infrastructure ensures the secure operation of your intranet instance. Each intranet instance is completely isolated from other intranet instances not only at the application level but also at the data level.