Then we will help you to realize your business idea.
The importance of online platforms is constantly increasing; almost every new business idea has a platform behind it. Today, it is no longer just about classic process-supporting platforms, but about systems that abstract certain parts of the infrastructure, enable connections to existing ERP systems and ensure the comprehensive networking of all data, products and information for the various internal and external stakeholders.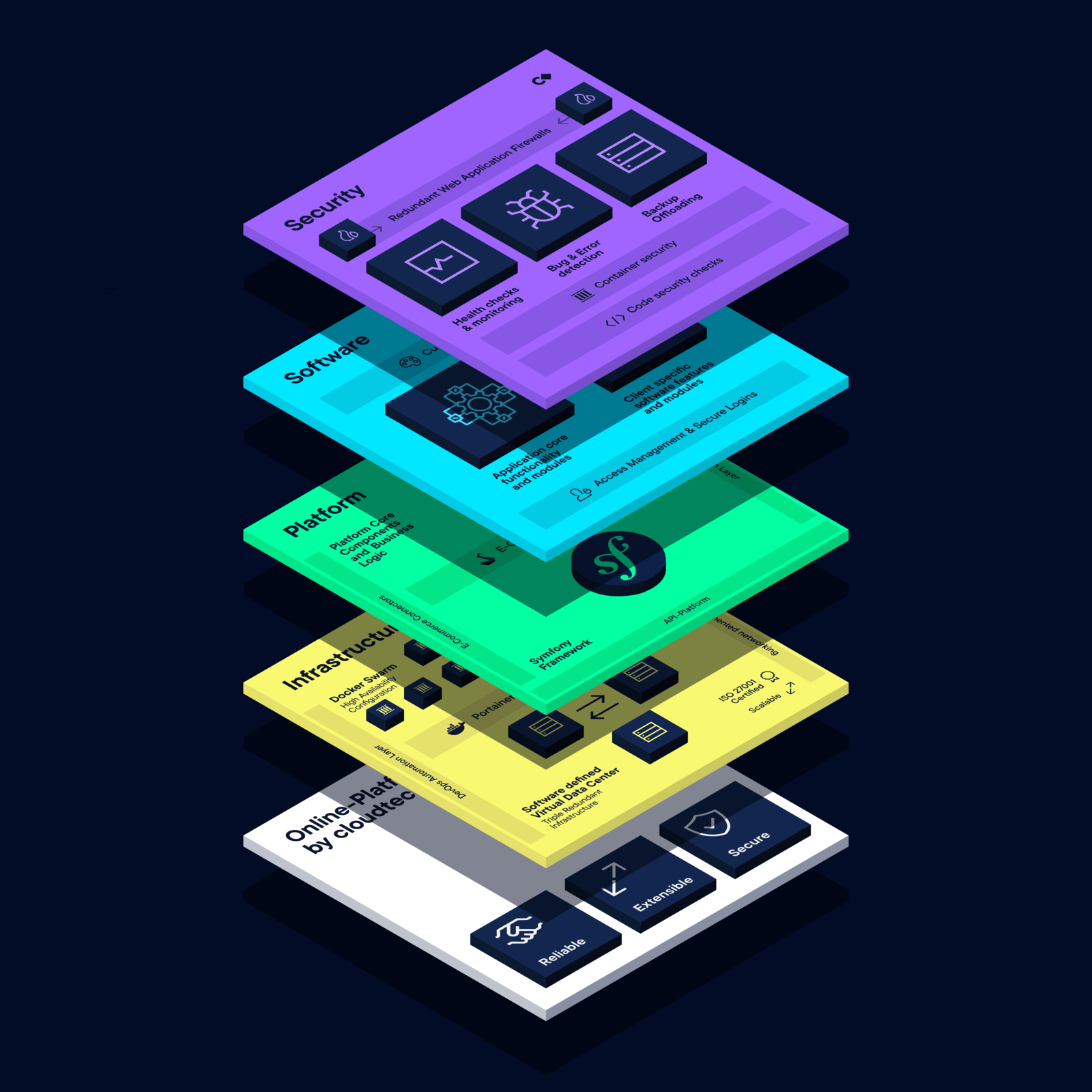 Platform stack
Designing and implementing innovative online platforms is complex. It is important to define a process from the beginning and to follow it consistently. All aspects of a target system must be considered in order to be able to develop a professional and functional solution. Because the success of a software development project lies in the structured approach, also called engineering.
We would be pleased to show you how the complexity in the conception and realization of software systems can be reduced and made controllable by a defined architecture process as well as methods and certain principles for implementation.
Platform configurator
Thanks to our platform configurator, we estimate with a small questionnaire, the complexity and scope of your project and can give you directly a rough cost estimate.
We look forward to your inquiry
We value a partnership and open cooperation.
Please get in touch with us.