You can run our solutions platform-independently on a wide range of devices. You not only benefit from our expertise in developing applications, but also in analyzing your business processes and recording your requirements. We see ourselves as a mediator between business and software development.
Web portals summarize information and functions for a specific target group and help to simplify and digitize processes. The aim of portals is to facilitate processes and offer users added value.
A portal is accessed via a web browser on a computer or via the integrated browsers of smartphones and tablets. Web portals do not need to be installed and are easily accessible to authorized users. Thanks to our tailor-made solutions, we can develop appealing designs and highly functional and user-friendly web portals that shine through simplicity.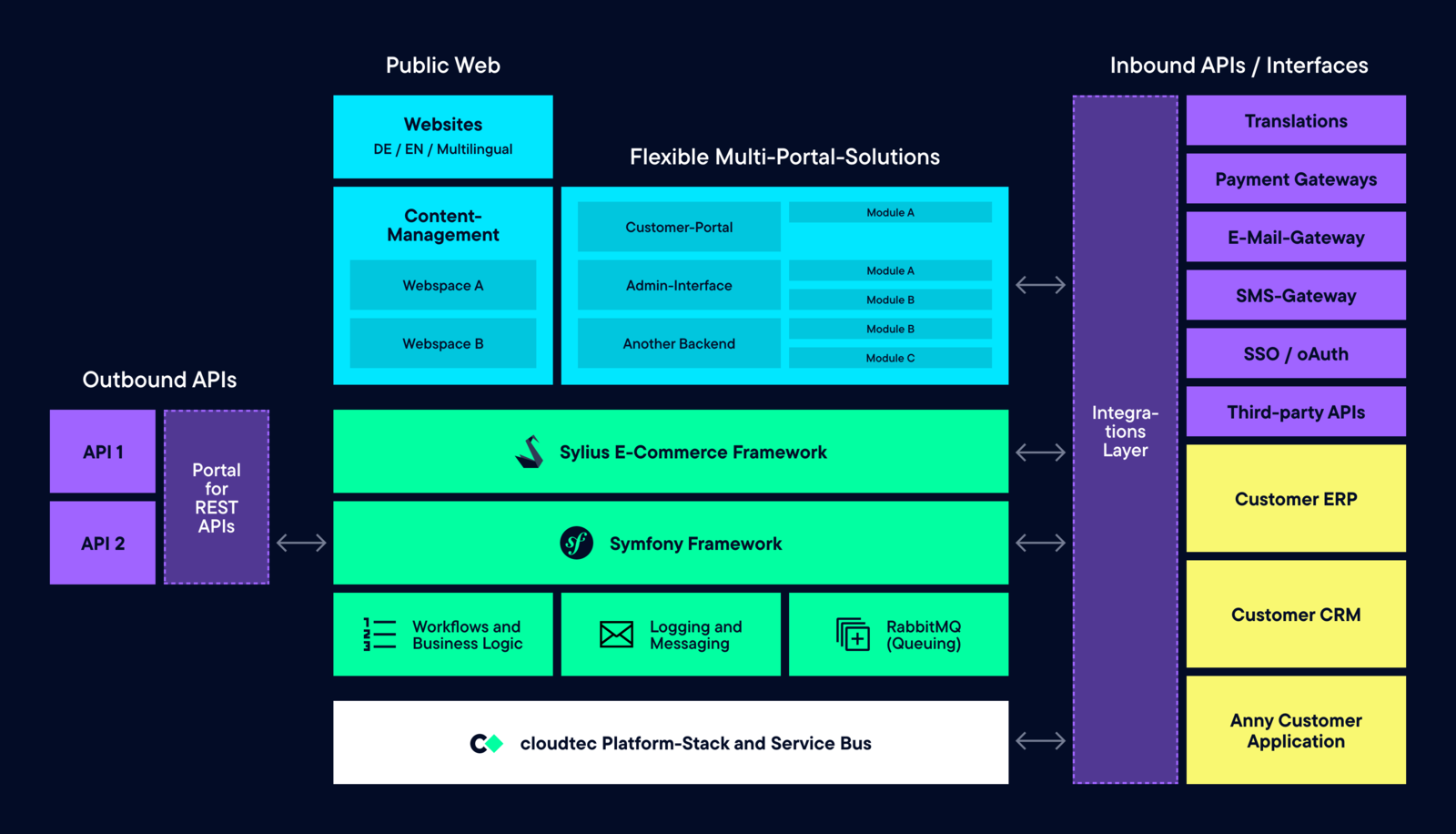 Properties of portals
As a rule, a portal has one or more of the following properties.
The content of the web pages differs for logged-in users.
The content of the web pages differs according to the role of the logged-in users.
A portal combines several different applications, for example, CRM, product inventory, sales, etc.
A portal allows employees to collaborate through applications, content or documents. This for example via a wiki, with which the internal knowledge base is recorded.
Portals often work with widgets, mini-applications, which can be used again and again on different pages, for example a stock ticker.
A portal informs users about changes in the process or about new events.
cloudtec as a development partner
Our proven subject matter experts develop individual portal solutions tailored to their needs. Cloudtec operates various SaaS solutions and offers cloud solutions for special requirements.
We look forward to your inquiry
We value a partnership and open cooperation.
Please get in touch with us. Please use the project request form below or our regular contact form.
Web portals and customer portals that inspire