e-Health platform
OPAN® is the most widely used platform for online patient registration for Spitex services.
Customer

OPAN SPITEX AG

Services

Code, Concept, Project Management, Design

References

Symfony Framework, OPAN interfaces, HIN interfaces, various integrations

Year
Electronic networking between the various partners in the healthcare system is becoming increasingly important. The information paths are becoming faster, more secure and clearer. Data protection and data security as well as increased efficiency and time savings are important success factors in the environment of constantly increasing cost pressure.
"
Reliable partner
User-friendliness was and is a high demand on our system. This requirement was always in the foreground for cloudtec during the development. Furthermore, the professional consulting and the implementation of the project make cloudtec a reliable partner for us.
"
I can highly recommend the cooperation with cloudtec!
OPAN SPITEX AG found the ideal partner for the development of the online patient registration OPAN® in cloudtec. Within a very short time our idea was understood and implemented. The optimal functionality of the system has already convinced several users. The cooperation was positive throughout.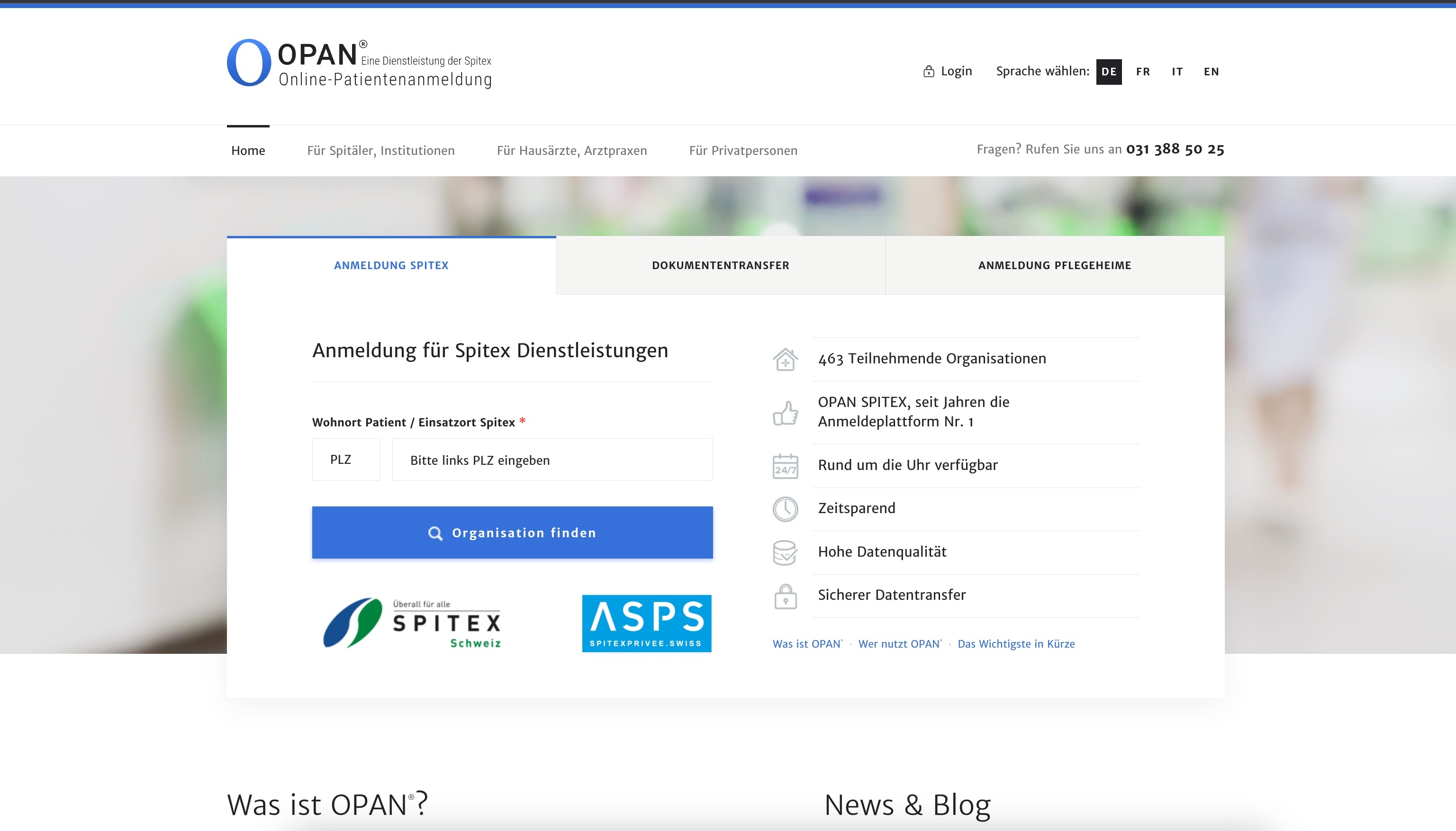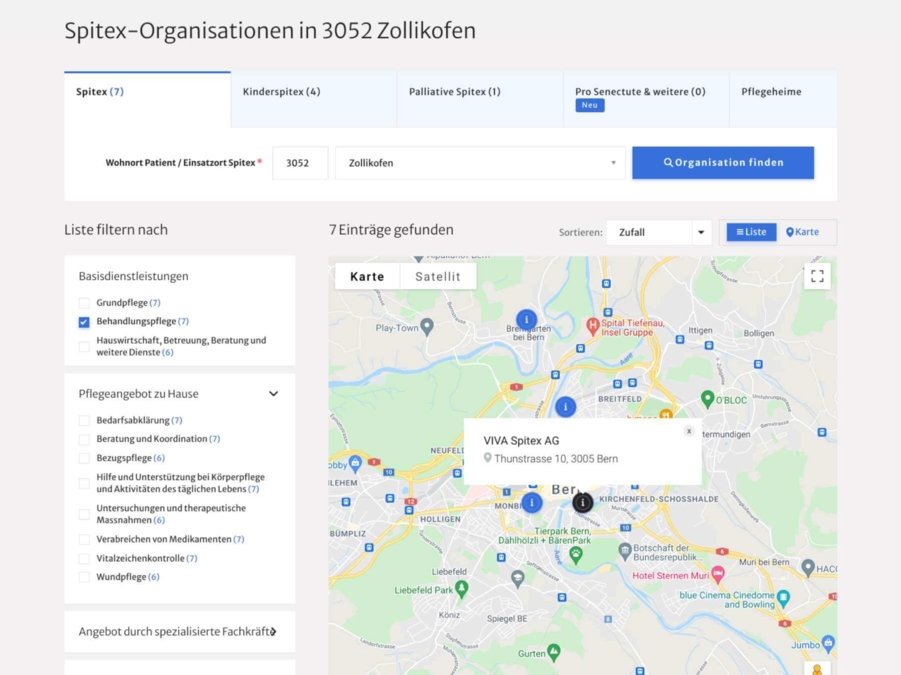 Challenge
The particular challenge of the project was to find a balance between the highest possible data quality and diversity and a streamlined registration process. A standard had to be defined that would suffice for all Spitex registrations. The registration process was to be made more efficient and also possible outside opening hours, i.e. at any time and from anywhere. Manual processing was reduced to a minimum and the registration process itself was significantly simplified.
The result is a very proven and popular service today that continues to be steadily expanded. OPAN® not only enables a quick and easy registration of patients by institutions, physicians and private persons, but also the costs for the processing of the registration could be reduced significantly.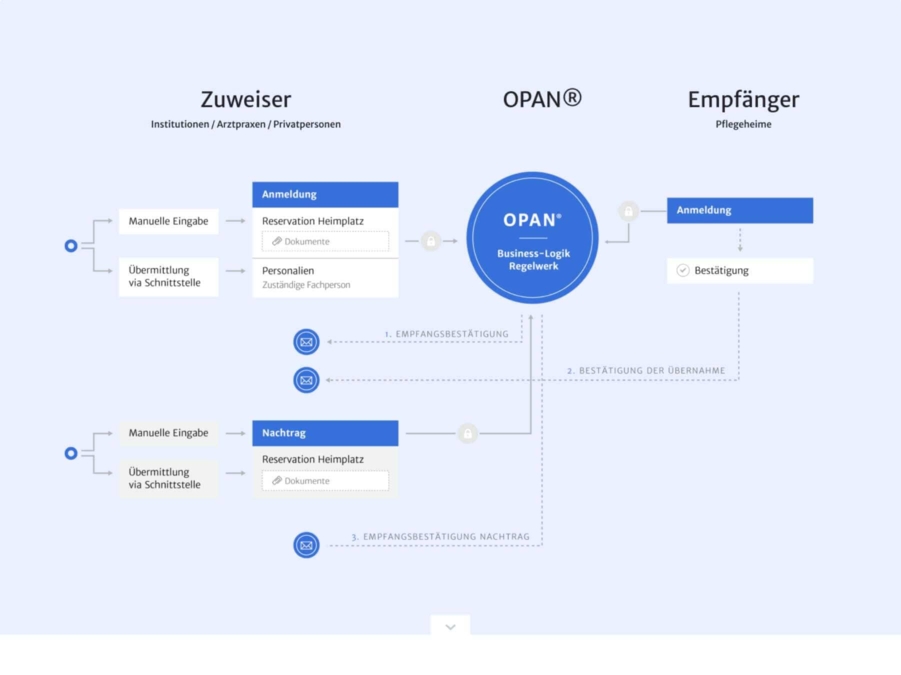 Longstanding successful partnership
cloudtec operates and develops the successful OPAN web platform since 2012 and has contributed significantly to its success. The software, developed in cooperation with Spitex, enables individual Spitex organizations to validate and process electronic registrations. Interfaces for checking the data as well as for the transfer into Spitex applications were integrated.
OPAN® offers extensive interfaces and APIs, which are used by providers (hospitals and medical practices) as well as by recipients (over 250 Spitex organizations).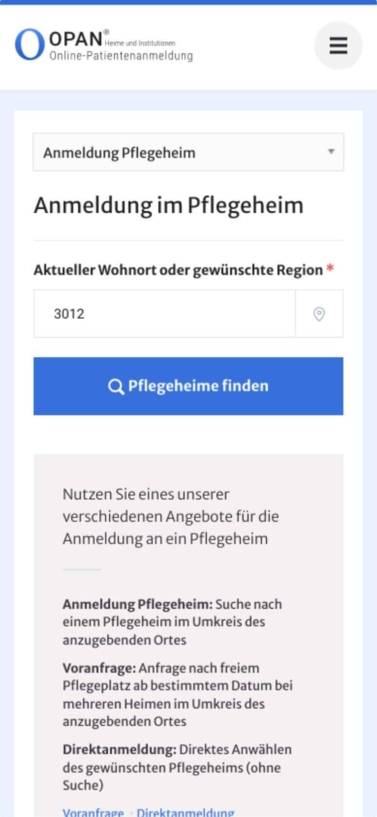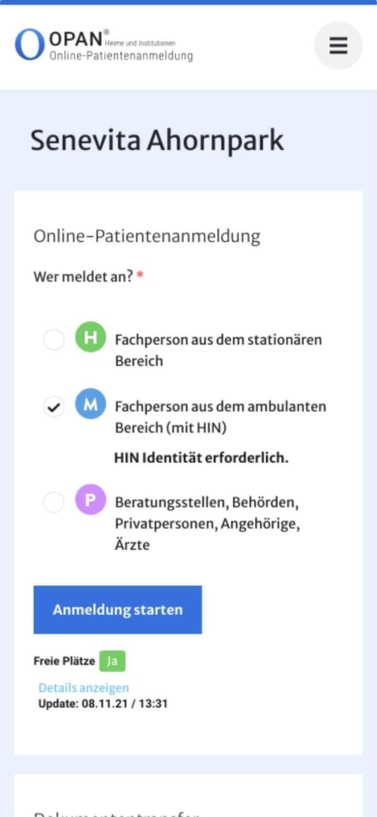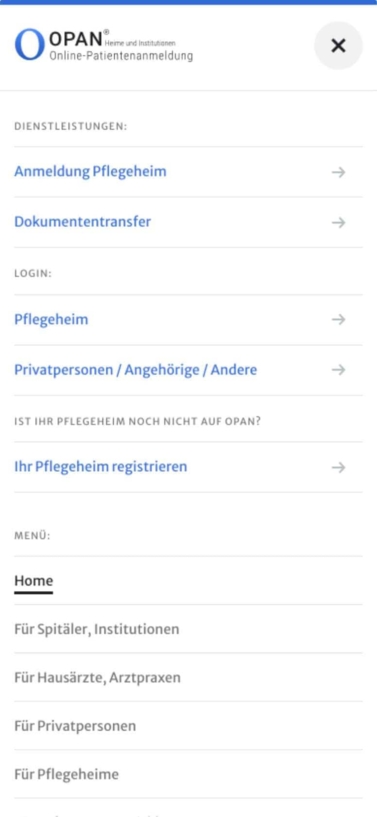 Project or platform
How can we help you?
Select an applicable topic…