The development of customized software solutions is our core business. Our commitment to consulting and development includes everything from front-end and back-end solutions to specific software architectures, prototypes and full-fledged web applications.
cloudtec is a software company based in Bern. Since 2011, cloudtec has been working passionately and cross-sector for SMEs, industry and public companies from Switzerland and neighboring countries.
This is what we offer:
Web programming
SaaS solutions
Web applications
E-commerce and store systems
Secure cloud solutions
Web portals and platforms
Web design and development
Content management systems (CMS)
API programming and interfaces
Web programming is our strength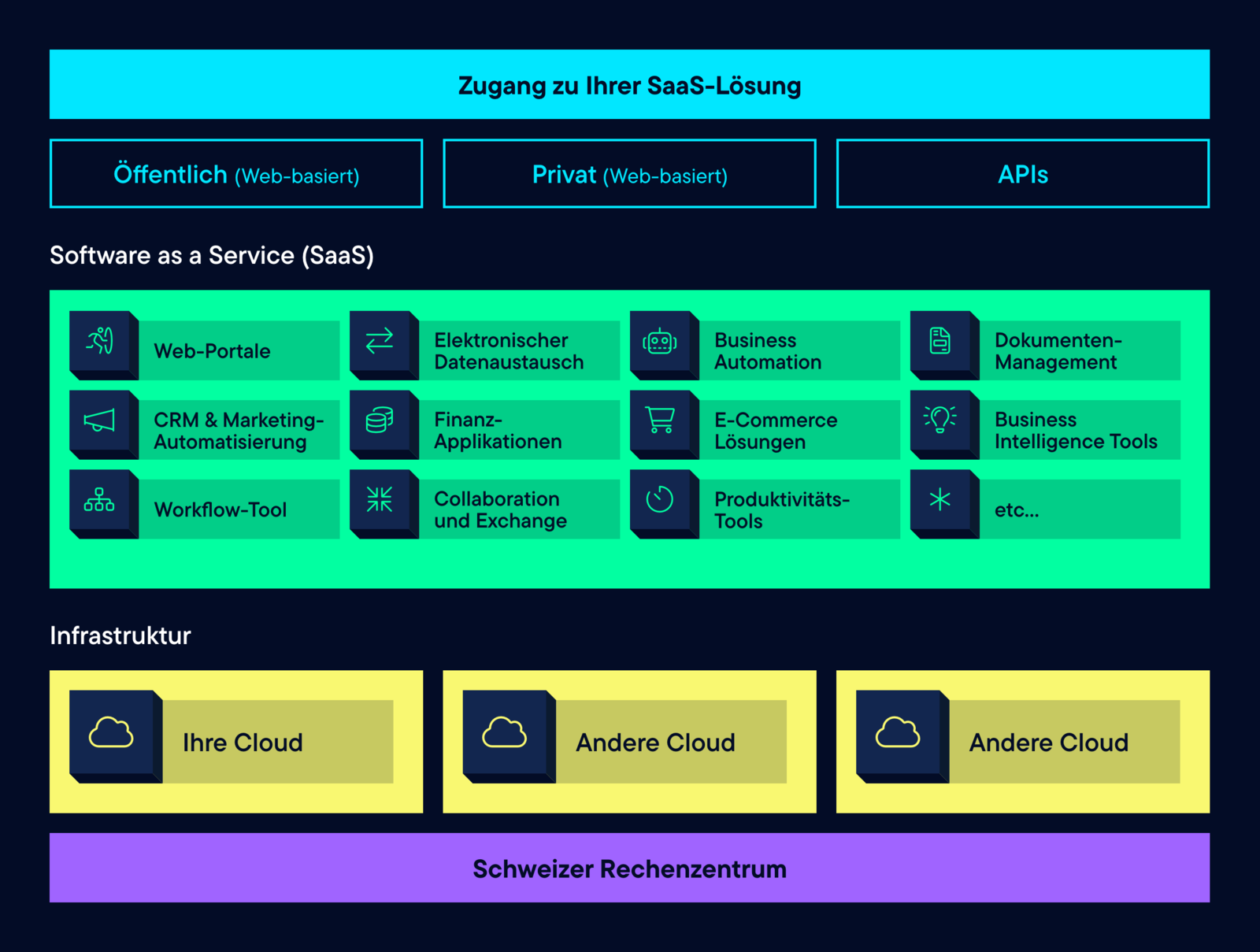 We specialize in the development of web applications and web platforms and portal solutions.
Software as a Service can be used to bring services closer to customers, business partners, interested parties and other users in the form of web platforms and to bind them in the long term with new information, functions and innovations.
cloudtec your web programmers from Bern
We deal intensively with new technologies, we help companies to use them successfully and enable them to realize modern business models based on web technologies. Innovation promotes fast action and agile adaptation to the increasingly global market environment. New individual solutions have to be found to meet the ever faster growing requirements. That is why customized web-based software development is our core business.
Our proven subject matter experts develop individual portal solutions tailored to their needs. Cloudtec operates various SaaS solutions and offers cloud solutions for special requirements.
We look forward to your inquiry
We attach great importance to a partnership and open cooperation.
Please get in touch with us. Use the project request form below or our regular contact form.
Web programming that produces sustainable customer portals and online platforms